About Us
There are all sorts of families. Some you're born into. Others you find along the way. And then there's the family you choose.
Augusta Health is a community-based independent health system located in the heart of Virginia's vibrant and beautiful Shenandoah Valley. From our main campus in Fishersville to our specialty clinics throughout the valley and beyond, we're known for the expert and compassionate care we deliver to every patient in an environment that's both positive and safe.
Our focus is cultivating the true heart of nursing through an intentional focus on healing our community with empathy, skill, and knowledge through a holistic approach that sees not only symptoms and conditions, but the person behind them.
Nationally Recognized
Augusta Health has been named among the Best Regional Hospitals for 2020-21 and received an "A" Leapfrog Hospital Safety Grade for fall 2021. We were also recognized for our work in numerous specialty areas. Learn more about our awards and recognitions.  Learn more about our awards and recognitions.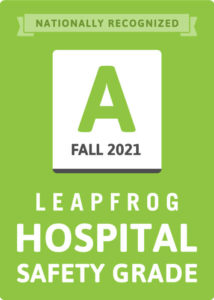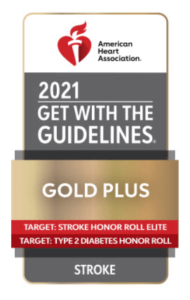 Proud Member of the Mayo Clinic Care Network
Augusta Health has been chosen as a member of the Mayo Clinic Care Network because of our commitment to high-quality, patient-centered care
Emergency Department Visits
Our service promise to our patients, families and community:
Together we build trust and peace of mind for our community by creating personalized, compassionate care, close to home, never alone.
"I am proud to work for an organization that takes pride in caring for members of the community, while also caring for our team! Throughout the COVID-19 pandemic, Augusta Health has proven once again that our focus is on the wellbeing of our community."
Bethany Mohler, RN, Clinical Coordinator Medical